EVENT GALLERY
Snaps of all the events
Coal fuelled the drive of the Industrial Revolution, bringing power to our lives in the form of electricity, transport and the present order of the world, as we now know it.Indermani Mineral India Pvt. Ltd. (IMIPL) is a bulk supplier of a wide range of high quality coal products to the industrial sector in Central and South India.
See what are the services that we provide
Aditya Birla Group
GMR Chhattisgarh
Hindustan Power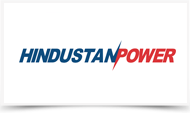 Essar Power
ACC Cement Ltd.
Lafarge Group
Heera Grooup
Jaypee Cement
Lanco Power
KSK Power
We believe environment is a beautiful asset.
We are ISO 9001:2008 Certified Company mainly
focusing on quality of product and processing.
Address
Indermani Mineral (India) Pvt. Ltd.
First Floor, Tower C-1, Aishwarya Chamber,
G.E. Road, Telibandha, Raipur Chhattisgarh - 492 001 (INDIA)

Phone
+91 771 4073815
Telefax
+91 771 4073817

Email
contact@impl.com


Copyrights© 2011-2019, All rights reserved. Website Designed by Catpops Technobiz