COAL WASHERY
Washery of coal and coke
Coal Washing is a process of separation mainly based on difference in Specific Gravity of Coal and associated impurities like Shale, Sand & Stones etc so that we get relatively pure marketable coal without changing its physical properties.
COAL WASHERY
---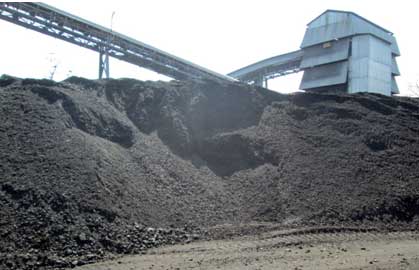 Please allow us to introduce our self as one of the leading complete coal washing solution organization in India. We are having 3 Coal Washery all are operational.
We provide efficient and smooth logistics services to ensure timely delivery across a wide distribution network. We cater our logistics design, using trucks or wagon rail, as per the specific requirements of our client, always ensuring that the product is delivered intact. requirements of client. We have our own 500 lorry which assure timely delivery and take special care so that the consignment is delivered intact.
---
50+
National & International Clients
We believe environment is a beautiful asset.
We are ISO 9001:2008 Certified Company mainly
focusing on quality of product and processing.
Address
Indermani Mineral (India) Pvt. Ltd.
First Floor, Tower C-1, Aishwarya Chamber,
G.E. Road, Telibandha, Raipur Chhattisgarh - 492 001 (INDIA)

Phone
+91 771 4073815
Telefax
+91 771 4073817

Email
contact@impl.com


Copyrights© 2011-2023, All rights reserved. Website Designed by Catpops Technobiz