WELCOME TO INDERMANI GROUP
Coal fuelled the drive of the Industrial Revolution, bringing power to our lives in the form of electricity, transport and the present order of the world, as we now know it. Indermani Mineral India Pvt. Ltd. (IMIPL) is a bulk supplier of a wide range of high quality coal products to the industrial sector in Central and South India.
50+
National & International Clients
See what are the services that we provide
COAL TRADING
We are well known and reputed firm trading in an extensive variety of coal products like steam coal, wash coal and so forth.
Read More
COAL WASHERY
We have our own coal washery unit. This is a process of removing impurities from coal like shale, sand, stones etc.
Read More
See what are the services that we provide
Buyer Oriented
With a mission to understand buyer's needs and fulfil their requirements, we supply high quality mineral products at competitive prices.
Environment First
The source of pollution for air & water is coal dust. A green belt has been developed in. and round the Washery.
Quality Control
For the ensuring quality Product organization has fitted three online Ash analyzer which is giving result of ash% time to time.
Prompt
We always prompt in providing services to the customer and Delivery of Ordered Goods.
See what are the services that we provide
Aditya Birla Group
GMR Chhattisgarh
Hindustan Power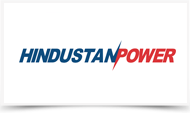 Essar Power
ACC Cement Ltd.
Lafarge Group
Heera Grooup
Jaypee Cement
Lanco Power
KSK Power
We believe environment is a beautiful asset.
We are ISO 9001:2008 Certified Company mainly
focusing on quality of product and processing.
Address
Indermani Mineral (India) Pvt. Ltd.
First Floor, Tower C-1, Aishwarya Chamber,
G.E. Road, Telibandha, Raipur Chhattisgarh - 492 001 (INDIA)

Phone
+91 771 4073815
Telefax
+91 771 4073817

Email
contact@impl.com


Copyrights© 2011-2023, All rights reserved. Website Designed by Catpops Technobiz